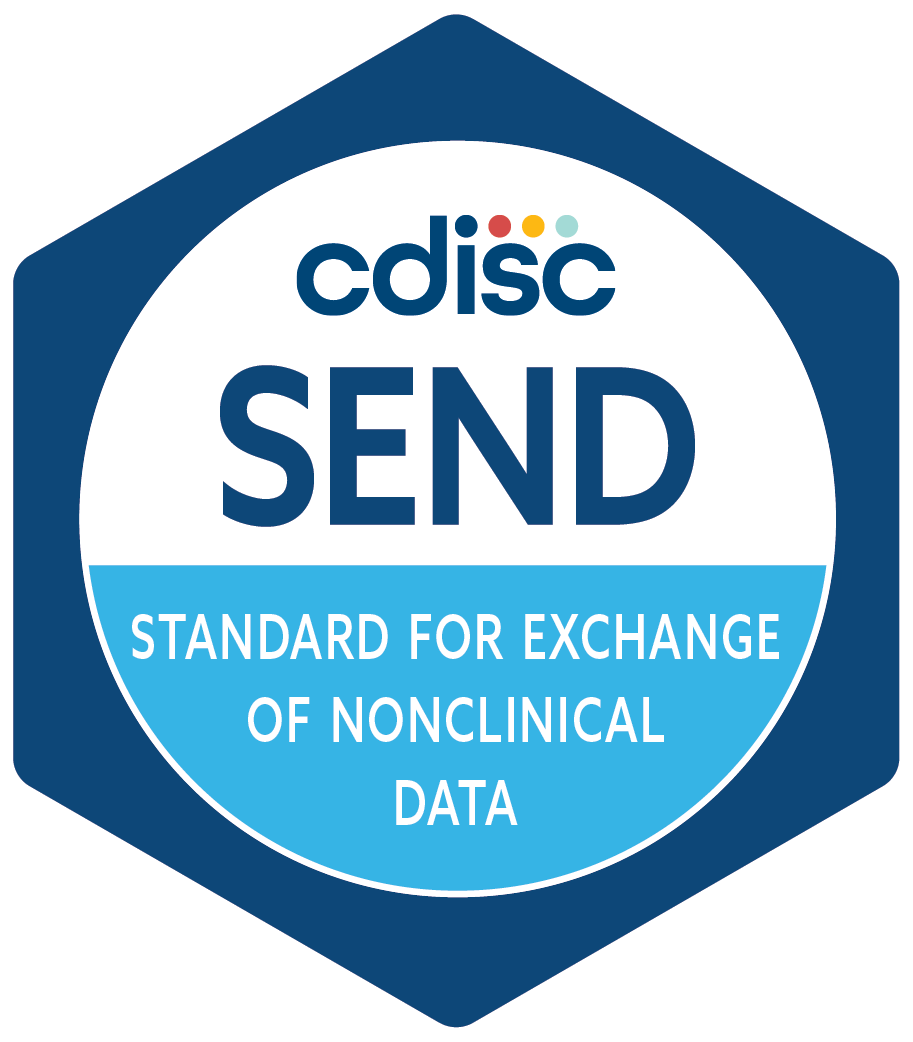 Course Description

The CDISC Standard for the Exchange of Nonclinical Data (SEND) Implementation Guide provides the structures and implementation rules for the submission of data from single- and repeat-dose toxicity studies and carcinogenicity studies. Its foundation is the CDISC Study Data Tabulation Model.
This training will provide attendees with an understanding of how the CDISC SEND standard can be applied for general toxicology study data and how SEND data tabulations should be considered in the nonclinical study conduct process.
Target Audience

This training is primarily designed for individuals in nonclinical research who will be involved in the implementation of the SEND standard. Included are people involved in data preparation or who will be interacting with partners creating SEND datasets. This course should also be useful to those involved in the review of SEND data by showing the data structures behind the views generated by viewing tools.
Available Sessions:

| | | | | | |
| --- | --- | --- | --- | --- | --- |
| Product Name | Date | Region | Time | Price | |
| SEND Implementation (VIRTUAL Zoom) | 22-26 January 2024 | US-EU | 9:00am-12:00pm US Eastern Time (15:00-18:00 Central European Time) | $725.00 | |