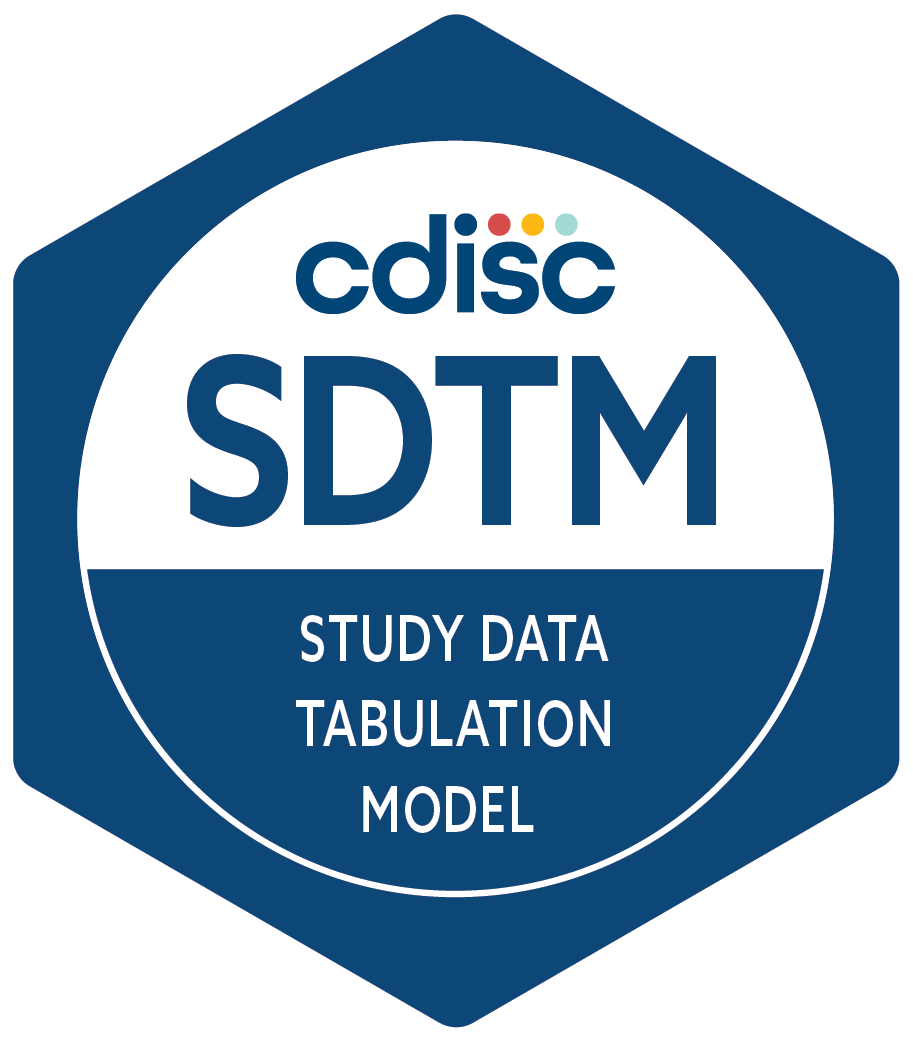 Course Description:
The Study Data Tabulation Model (SDTM) is a specification for structuring pre-clinical and clinical data to support interoperable and reusable data sharing, including submissions to the U.S. Food and Drug Administration (FDA) and Japan's Pharmaceutical and Medical Devices Agency (PMDA) in support of marketing applications.
This course consists of:
• A detailed review of SDTM concepts, SDTM-based domain models for human clinical data, relationship tables, and trial design
• A discussion of common implementation issues
• Exercises including the annotation of CRFs and the creation of datasets that reinforce attendees' understanding of the SDTM and the SDTM Implementation Guide for clinical data
This course roughly covers information in standards documentation as of SDTMv1.7 & SDTMIG v3.3. If there is a disparity of information, please ask the instructor during the training.
Available Sessions:

| | | | | | |
| --- | --- | --- | --- | --- | --- |
| Product Name | Date | Region | Time | Price | |
| SDTM Theory and Application (VIRTUAL Zoom) | 22-26 January 2024 | US-EU | 9:00am-12:30pm US Eastern Time (15:00-18:30 Central European Time) | $1,680.00 | |
| SDTM Theory and Application (VIRTUAL Zoom - 日本語) | 26 February - 1 March 2024 | Japan | 09:00-12:30 Japan Standard Time - Zoom | $1,344.00 | |
| SDTM Theory and Application (VIRTUAL Zoom) | 13-17 May 2024 | US | 9:00am-12:30pm US Eastern Time - Zoom | $1,680.00 | |
| SDTM Theory and Application (VIRTUAL - Zoom) | 16-20 September 2024 | EU | 09:00-12:30 Central European Time - Zoom | $1,680.00 | |