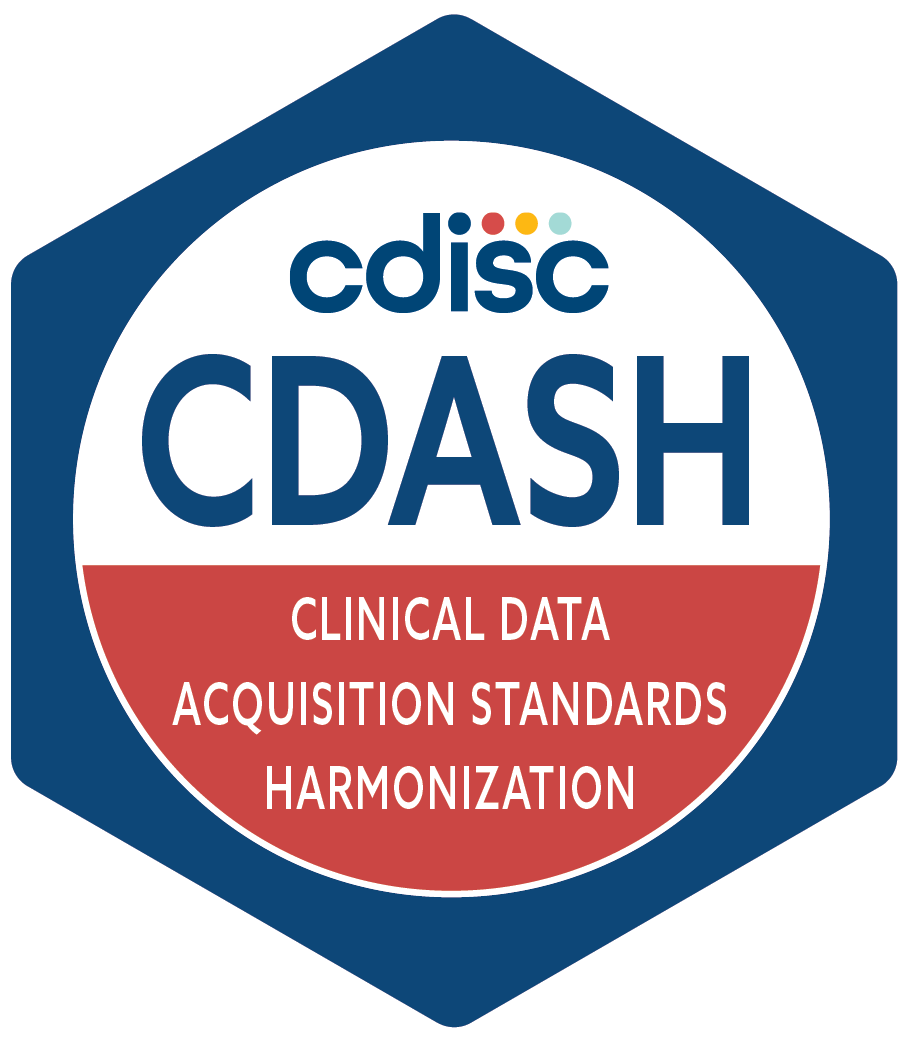 Course Description
CDASH Fundamentals and Implementation covers the CDASH Model v1.0, the CDASH Implementation Guide v2.0, and relevant Controlled Terminology. While the data fields are essentially the same in CDASHIG v2.0 as in v1.1, restructuring the standard into model and implementation guide makes it more robust, aligns it better with other CDISC standards, and facilitates data sharing and submission. The course covers navigating the documents, and using them to create data capture and storage structures for existing and custom data. It explains general observation classes, recommended variables, and several approaches to timing information. Using examples, it demonstrates numerous Case Report Form creation best practices, and discusses organizational best practices for CRF development. Finally, it walks in detail through how to implement CDASH in a simple study. There are numerous hands-on activities and opportunities to ask questions.
Course Education Units (CEUs)
The learner must receive a score of 80% or higher on the Final Assessment to earn 0.7 IACET CEUs.
Available Sessions:

| | | | | | |
| --- | --- | --- | --- | --- | --- |
| Product Name | Date | Region | Time | Price | |
| CDASH Fundamentals (VIRTUAL Zoom) | 10-12 January 2024 | US-EU | 9:00am-12:00pm US Eastern Time (15:00-18:00 Central European Time) | $840.00 | |
| CDASH Fundamentals (VIRTUAL Zoom - 日本語) | 6-8 February 2024 | Japan | 09:00-12:00 Japan Standard Time - Zoom | $672.00 | |
| CDASH Fundamentals (VIRTUAL Zoom) | 7-9 May 2024 | US | 9:00am-12:00pm US Eastern Time - Zoom | $840.00 | |
| CDASH Fundamentals (VIRTUAL Zoom) | 11-13 September 2024 | EU | 09:00 - 12:00 Central European Time - Zoom | $840.00 | |